Mrimbo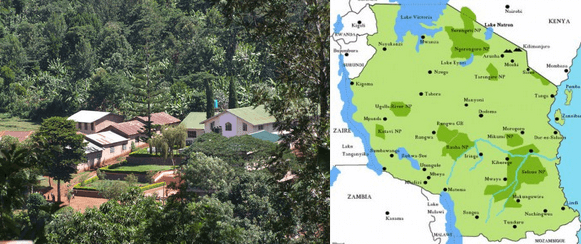 In northern Tanzania, on the fertile eastern slopes of Kilimanjaro is Mrimbo, a dispersed settlement, situated. It consists of four separate parishes Uuwo, Kirimeni, Kondiki and Maring'a with together about 10,000 inhabitants. The majority is evangelical Christians.
Far from urban infrastructure and tourist routes but equipped with fertile soil and mostly with enough water, most are making their living with farming. Few families are doing well, but the majority can achieve only modest earnings through their small farms without any machines. The main income is achieved through the cultivation of coffee. But this is not reliable because of the extreme insecure  world market price. Some coffee fields have been cleared or no longer maintained because of low income.
Many people are living in great poverty. Illnesses and accidents exacerbate the poverty. The partnership to Heikendorf has opened the chance for development.
The partnership and the social projects are supervised in Mrimbo by a partnership committee, headed by an elected pastor.