About us – The Tanzania Group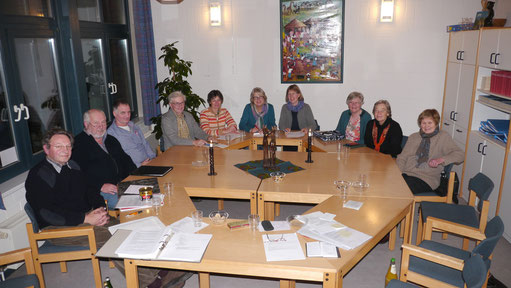 Heikendorf is a small village of about 8,000 inhabitants, nicely situated on the Kiel Fjord.
The Lutheran parishes of Heikendorf (Tanzania Group) and Mrimbo in Tanzania have been twinned since 1985. The Tanzania group consists of about 15 men and women who are enthusiastic about Africa  and would like to make a contribution to more global justice. That is why we continue the life work of Helmut and Doris Krieg who started the partnership and  put their stamp on it for many years with charisma and competence.
Every third Thursday of the month we meet in the parish house to hear the latest news from Mrimbo, develop ideas and discuss the existing projects. We review our own ideas and values and engage with life in Tanzania. We collect donations, organize fundraising events and raise third-party money. This enables us to support a number of social projects in Mrimbo which would not exist otherwise. Above all, we invest in education, because a good education is the foundation for an independent progress in Tanzania.
Our activities include presentations, photo shows, press relations and publications. Once a year we celebrate the Tansaniatag in the church. We are in almost daily communication with our partners in Mrimbo, we regularly travel to Tanzania and welcome visitors from there in Heikendorf. We have an extensive network of contacts and use every opportunity to learn further. From this partnership further partnerships have grown over the years.
Would you like to participate? We are looking for diverse talents: engineers, farmers, economists, carpenters, tailors, advertising experts, solar technicians, special education teachers, therapists, network hosts, experts on Africa … or just you!
Noone can dry another's tears, without making his hands wet himself. (Africa)